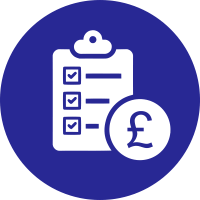 ---
Request a quotation
A professional lie detector test, conducted by a competent and experienced professional polygraph examiner, is your reliable step towards uncovering the truth in almost any scenario.
At Global Polygraph Solutions our prices, like our approach and the tests we conduct, are reasonable and transparent.
The cost varies as it depends on a number of issues:
The type of test being conducted.
The location of the examination
The time and date of the examination – weekends are more expensive
The number of examinees
The cost of a polygraph examination for a single diagnostic test in the London area is from £440.
The retainer you are requested to pay when booking is "to retain the services of an examiner" at the allocated time. It instigates a process: the examiner and meeting rooms are booked, so it is not normally refundable.
Please use the form below to request a quotation or to enquire about availability.
---
---
Office hours:
Monday to Friday: 08:30 to 21:00
Saturday and Sunday: 10:00 to 19:00
If we are engaged in consultation when you call, please leave a message and we will contact you as soon as possible.
---
---
admin@globalpolygraphsolutions.com
---