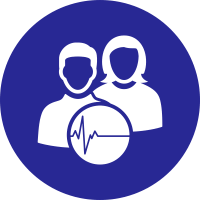 ---
Private Lie Detector Test
Whether struggling with infidelity concerns, employing domestic staff or battling with personal deception or a family dispute, a properly conducted polygraph test can provide certainty and closure.
Polygraph tests
Used in Screening of Care-Providers and Domestic Staff

---
It's sad but true: those we trust most can sometimes take advantage of that position. When considering care-givers (nannies) for young children or people with special needs who are the most vulnerable, we need to be certain that applicants and employees are undertaking their roles with full integrity. Furthermore, domestic assistants often have access to our most sensitive information and valuable assets.
A professionally conducted childcare and domestic screening examination can help identify potential risk areas with employees. It can establish whether they really do have the credentials for their position. In the event of property being misappropriated or sensitive information divulged, a polygraph test can determine whether they are in any way involved.
In care-giver and domestic employee screening, Global Polygraph Solutions offers tailored lie detector examinations to help minimise the risk to your personal assets, information, and – most importantly – your loved ones.
Infidelity - Paternity testing
Family disputes - Sexual abuse
---
When the trust between close family members or partners comes into question, it often leads to a complete deterioration in relationships. This can increase stress and undermine confidence; it may even impact your ability to live your life, either at home or elsewhere.
A polygraph test, conducted by our highly qualified examiners, offers a quick and effective solution. The outcome will either confirm your suspicions so that you can adapt your life appropriately, or it will identify the verified integrity of the person in question and allow the relationship to be rekindled before a terminal breakdown.
Using methods most likely to produce significant admissions from offenders, the qualified lie detector examiners from Global Polygraph Solutions put their considerable investigative experience to work – professionally, objectively and discreetly.
---
Lie Detector Test Services
Polygraph test? Lie detector test? Which is correct?
The term "polygraph" means "many writings". It's named after the testing procedure: several physiological responses are measured at the same time to detect signs of deception. This discipline is called forensic psychophysiology.
The combination of "psychology" and "physiology" refers to the relationship of the mind and body;  the Polygraph Instrument measures physical responses to thoughts and emotions. (For this reason a polygraph examiner is also known as a forensic psychophysiologist.) A polygraph instrument  is used in performing lie detector tests, so both terms are used interchangeably.
COVID-19: Additional safety precautions for clients
At Global Polygraph Solutions we pride ourselves on exceeding the expectations of our clients, and we recognise that safety is of paramount importance. In order to mitigate increased risks when undertaking a lie detector test in the current coronavirus environment, we have introduced measures that you can read more about here.