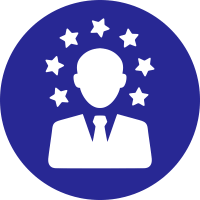 ---
Accolades and appreciation from clients
We are proud of our growing number of glowing testimonials bearing testimony to our professional, accurate and courteous polygraph testing service.
Most helpful and professional man I have ever met
David Thompson was the most helpful and professional man I have ever met. He helped me the whole way through the test giving me help with trying to cope with 're-living the incident in question which I believe gave me the best results to the Polygraph Test.
A calm relaxed atmosphere was created
David was very professional throughout and gave such an insight In to the working of the test and the process that he made it impossible not to understand. A calm relaxed atmosphere was created so that the test could be carried out professionally safely and accurately. Thank you for your time. Was a pleasure to meet you David.
Highly professional and extremely reassuring
Hello and a great big thank you! It was lovely to meet with you the other day even though the circumstances were not so good. I found you to be highly professional and extremely reassuring especially with your proven experience with criminals. I would definitely use your services again but hope never to have to. I have peace of mind and that is priceless.
You fitted us in at short notice
Hi David, thanks for your report! You fitted us in at short notice much appreciated we both thought you came across very professional & you were very thorough & everything was well explained! I would definitely recommend you should I know anyone seeking help in this regard.
Examiner was polite, pleasant and down to Earth
I would definitely give 10/10. The examiner was polite pleasant and a down to earth man. I was accused of cheating and it was causing major problems within our relationship and it was the only thing I could do to prove to my partner I wasn't cheating. David made me feel at ease throughout the test although I was very nervous as had never encountered something like this before.
Unbelievably professional during the current COVID crisis
I would just like to say how unbelievably professional you are and during the current COVID crisis you took a number of precautions to ensure mine and my partners safety. I would just like to thank you for making me feel comfortable during the exam and I'm hopeful that myself and Laura can now move on in our relationship. Many thanks.
I cannot thank you enough for the excellent service provided
Every aspect of the test and your expertise were explained before hand in great detail, this gave me confidence in the test and your abilities to perform as a polygraph expert. Having researched different polygraph services before booking this test, I am confident that your career experiences and level of education and knowledge puts your specialist services above any other companies I found available.
David was the utmost professional
He handled a difficult situation and our meeting was fantastic. He made me feel calm, the best i could in a very surreal situation. The accolades and achievements he presented are very well deserved. Everything from the first contact was explained thoroughly and in depth.
The experience was 10/10
Glad I did my research and found the best, haven't seen someone with so many different qualifications. If I was to describe David in one word, it would be professional.  Couldn't have explained anything any clearer, couldn't have picked a better man for the job with A lot of time and equipment, couldn't thank you anymore for everything you have done. I more than appreciate it!!
It was a pleasure to meet with you
The test was once again very conclusive and provided the outcome as expected, but always nice to have confirmation.  I shall speak with Lorne this evening providing him with the report and hopefully this will help him deal with his concerns.  I will let him know that you are happy to speak with him, should he wish this. I hope that I can advise you in the future of a happy ending and thank you once again for your help.
---
---
Lie Detector Test Services
Polygraph test? Lie detector test? Which is correct?
The term "polygraph" means "many writings". It's named after the testing procedure: several physiological responses are measured at the same time to detect signs of deception. This discipline is called forensic psychophysiology.
The combination of "psychology" and "physiology" refers to the relationship of the mind and body;  the Polygraph Instrument measures physical responses to thoughts and emotions. (For this reason a polygraph examiner is also known as a forensic psychophysiologist.) A polygraph instrument  is used in performing lie detector tests, so both terms are used interchangeably.
COVID-19: Additional safety precautions for clients
At Global Polygraph Solutions we pride ourselves on exceeding the expectations of our clients, and we recognise that safety is of paramount importance. In order to mitigate increased risks when undertaking a lie detector test in the current coronavirus environment, we have introduced measures that you can read more about here.