Global Polygraph Solutions
Leading Lie Detector Test Specialists in the UK
From £440.00
---
---
Most helpful and professional man I have ever met
David Thompson was the most helpful and professional man I have ever met. He helped me the whole way through the test giving me help with trying to cope with 're-living the incident in question which I believe gave me the best results to the Polygraph Test.
A calm relaxed atmosphere was created
David was very professional throughout and gave such an insight In to the working of the test and the process that he made it impossible not to understand. A calm relaxed atmosphere was created so that the test could be carried out professionally safely and accurately. Thank you for your time. Was a pleasure to meet you David.
Highly professional and extremely reassuring
Hello and a great big thank you! It was lovely to meet with you the other day even though the circumstances were not so good. I found you to be highly professional and extremely reassuring especially with your proven experience with criminals. I would definitely use your services again but hope never to have to. I have peace of mind and that is priceless.
You fitted us in at short notice
Hi David, thanks for your report! You fitted us in at short notice much appreciated we both thought you came across very professional & you were very thorough & everything was well explained! I would definitely recommend you should I know anyone seeking help in this regard.
Examiner was polite, pleasant and down to Earth
I would definitely give 10/10. The examiner was polite pleasant and a down to earth man. I was accused of cheating and it was causing major problems within our relationship and it was the only thing I could do to prove to my partner I wasn't cheating. David made me feel at ease throughout the test although I was very nervous as had never encountered something like this before.
Unbelievably professional during the current COVID crisis
I would just like to say how unbelievably professional you are and during the current COVID crisis you took a number of precautions to ensure mine and my partners safety. I would just like to thank you for making me feel comfortable during the exam and I'm hopeful that myself and Laura can now move on in our relationship. Many thanks.
I cannot thank you enough for the excellent service provided
Every aspect of the test and your expertise were explained before hand in great detail, this gave me confidence in the test and your abilities to perform as a polygraph expert. Having researched different polygraph services before booking this test, I am confident that your career experiences and level of education and knowledge puts your specialist services above any other companies I found available.
David was the utmost professional
He handled a difficult situation and our meeting was fantastic. He made me feel calm, the best i could in a very surreal situation. The accolades and achievements he presented are very well deserved. Everything from the first contact was explained thoroughly and in depth.
The experience was 10/10
Glad I did my research and found the best, haven't seen someone with so many different qualifications. If I was to describe David in one word, it would be professional.  Couldn't have explained anything any clearer, couldn't have picked a better man for the job with A lot of time and equipment, couldn't thank you anymore for everything you have done. I more than appreciate it!!
It was a pleasure to meet with you
The test was once again very conclusive and provided the outcome as expected, but always nice to have confirmation.  I shall speak with Lorne this evening providing him with the report and hopefully this will help him deal with his concerns.  I will let him know that you are happy to speak with him, should he wish this. I hope that I can advise you in the future of a happy ending and thank you once again for your help.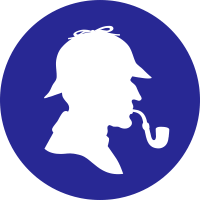 Expertise gained over 35 years. We've interviewed from prime ministers and armed robbers to terrorists. All our examiners have at least 5 years' experience as qualified polygraph examiners and have conducted over 500 lie detector tests each.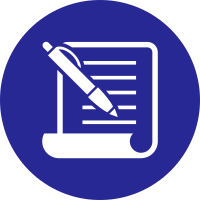 Your confidentiality is assured. Our examiners have been vetted to the highest government levels. They're trusted to manage the most sensitive commercial and personal information and are experienced in the methodologies to keep your secrets safe.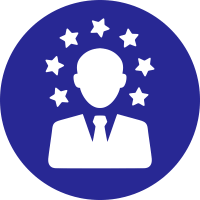 Our founder completed 30 years' exemplary service at New Scotland Yard, retiring as a detective superintendent. The role of polygraph examiner is an exceptionally trusted one, requiring complete integrity. Our satisfied clients speak volumes.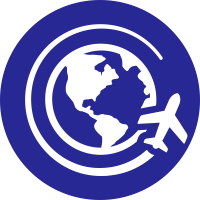 We can come to your area. Our extensive selection of meeting rooms across the UK and globally have been chosen for their suitability for interviewing. The cost of hiring a location will be in your all inclusive quotation.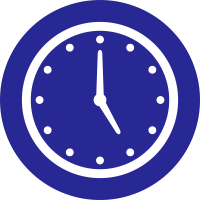 We recognise that circumstances explored in a polygraph test can cause stress to both personal and commercial relationships. We are uniquely experienced in managing these "time critical" situations. Appointments can be booked and scheduled at times to suit you.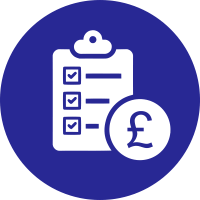 The price we quote is what you'll pay. No hidden extras such as VAT or room charges. A full written report, is included within the quotation.
Former Scotland Yard Detective
with Over 35 Years' Interviewing Experience
Conducting lie detector tests near you
---
If your circumstances demand that you "find the truth", you'd do well to consult one of the leading lie-detector experts. Whether you're in London, Birmingham, Manchester, Edinburgh, Glasgow, Belfast, the Channel Islands or almost anywhere, we can perform discreet, professional lie detector tests in a convenient location near you.
Global Polygraph Solutions is a London-based private company offering lie detector examinations globally. We have access to offices across the UK, the UAE, Cyprus and in The Netherlands.
Accurate results
We use a tried and tested methodology, researched by the American Polygraph Association to deliver an accuracy level of 85 to 90%. Unethical practitioners may claim a higher rate, but have no grounds for this. Read more about polygraph accuracy on the APA's website.
The quest for truth
Finding the truth has been the passion of our founder and director, David Thompson, for over 35 years. He has more than 30 years' experience undertaking interviews as a Scotland Yard detective, and an additional five years running a team of international investigators. Read David's polygraph expert credentials here.
David heads up a team of accredited polygraph examiners, highly trained to perform private lie detector tests, corporate lie detector tests and government lie detector exams.
Expect exceptional lie detection services
You'll find our qualified polygraph examiners to be empathetic, professional and discreet.
They are experienced in dealing with sensitive and embarrassing issues in a confidential way.
You'll be treated with courtesy and in a non-judgmental manner.
The interviews and lie detector test will be conducted swiftly, with consideration for your time and comfort.
We proudly adhere to the code of ethics, standards and principles of respected professional bodies.
Integrity has been at the heart of our work for over 35 years.
---
Eliminate suspicions and find the truth
Accurate lie detector tests by experienced polygraph specialists
---
Whatever your current doubts and uncertainties, you'll come to a clear, science-based conclusion following a lie detector test by Global Polygraph Solutions.
The vast and unique experience of our lie detector examiners allows them to:
identify every issue that needs to be explored in the polygraph examination,
formulate relevant questions in the most effective way,
develop the most powerful comparison questions, and
collect data in a pro-active way, thereby minimising the risks of counter measures going undetected.
Whether it's a family or personal relationship issue, a corporate or employment selection criteria case or a matter of national security, our lie detector examiners are committed and qualified to help you uncover the truth. Such issues left unresolved often fester in the background and can undermine future relationships because of unfounded suspicions.
Choose one
of our areas of specialisation
---
Your Assurance of
Professional Lie Detector Services
Our accreditations and partnerships
---
All our examiners are fully accredited and members of the American Polygraph Association (APA), British and European Polygraph Association (BEPA) and the British Polygraph Network (BPN). We all use the latest technology and digital instruments. We have been vetted to the highest levels, worked with national and international intelligence services and can undertake the most sensitive investigations in a discreet and totally confidential manner.
---