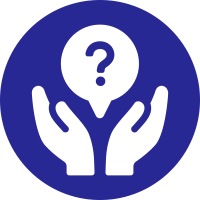 ---
Frequently Asked Questions
Any questions about polygraph examinations?
A lie detector test (polygraph examination) normally takes between two and three hours. The lie detector examination process is split into three sections:
Lie detector pre-test interview. This is where background information is collected, relevant issues are discussed in detail and formulation of both relevant and comparison questions is agreed.
Collection of data. The polygraph examiner attaches the components of the "lie detector instrument" to the examinee and asks the agreed polygraph examination questions.
Post-test interview. The polygraph examiner re-interviews the examinee, discusses their initial feedback from the lie detector process and questions them about any initial observations.
---
Lie Detector Test Services
Polygraph test? Lie detector test? Which is correct?
The term "polygraph" means "many writings". It's named after the testing procedure: several physiological responses are measured at the same time to detect signs of deception. This discipline is called forensic psychophysiology.
The combination of "psychology" and "physiology" refers to the relationship of the mind and body;  the Polygraph Instrument measures physical responses to thoughts and emotions. (For this reason a polygraph examiner is also known as a forensic psychophysiologist.) A polygraph instrument  is used in performing lie detector tests, so both terms are used interchangeably.
COVID-19: Additional safety precautions for clients
At Global Polygraph Solutions we pride ourselves on exceeding the expectations of our clients, and we recognise that safety is of paramount importance. In order to mitigate increased risks when undertaking a lie detector test in the current coronavirus environment, we have introduced measures that you can read more about here.