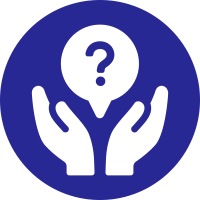 ---
Frequently Asked Questions
Any questions about polygraph examinations?
A lie detector test (polygraph examination) normally takes between two and three hours. The lie detector examination process is split into three sections:
Lie detector pre-test interview. This is where background information is collected, relevant issues are discussed in detail and formulation of both relevant and comparison questions is agreed.
Collection of data. The polygraph examiner attaches the components of the "lie detector instrument" to the examinee and asks the agreed polygraph examination questions.
Post-test interview. The polygraph examiner re-interviews the examinee, discusses their initial feedback from the lie detector process and questions them about any initial observations.
The polygraph examiner will telephone you with the lie detector examination results within about two hours of completion of the test. A full report detailing all the relevant information about the lie detector test is then sent to you within 24 hours of completion of the polygraph examination.
Some examiners do give results straight away, but at Global Polygraph Solutions we believe that this important aspect of the polygraph examination process should not be rushed. A full three weeks of the "lie detector course" was dedicated to "test data analysis" and so, rather than "rush" we prefer to spend the time looking at everything in a detailed and methodical way; you will be contacted within two hours of completing the polygraph examination.
A number of factors impact on the accuracy of the lie detector test. The most important issue is ensuring that you use the services of a professional and experienced polygraph examiner.
Another important factor is the type of polygraph instrument used. At Global Polygraph Solutions we only use the latest accredited digital equipment. The type of examination being undertaken is another factor to consider.
At Global Polygraph Solutions we believe in being open and honest. Objective research by the American Polygraph Association has established that, provided a lie detector test is conducted by an experienced and properly qualified examiner, the results should be 85 to 90% accurate.
Unlike other examiners who claim exceptionally high accuracy figures of up to 95%, we assert a realistic 85 to 90% accuracy rate, in line with the APA's verified results.
The lie detector test is a really effective tool to help you in your decision-making process. When taken with all the remaining available facts, the test results can assist you in reaching the best-informed conclusions.
Read more about lie detector accuracy and polygraph validity research.
Polygraph examiners are no different to any other group and the reality is that some are greedy and lack integrity. At Global Polygraph Solutions we receive phone calls most weeks from anxious individuals offering large sums of money to "fix the results" of a polygraph examination. So yes, there is unfortunately a market for unscrupulous operators.
The most effective way to assess an individual practitioner is to look at their past performance. Our founder and director, David Thompson is proud of his certificate of 30 years' exemplary service with the Metropolitan Police Service, and of the commendations and testimonials on this website.
Determining whether a potential examinee is suitable for taking a polygraph examination is dependent on the individual's cognitive ability to understand (a) the process, (b) the relevant questions and (c) the full meaning of telling a lie.
Whilst this is not a prescriptive factor, anyone under 14 years is unlikely to be suitable for a lie detector test. For persons up to the age of 18 years, a parent or a guardian's permission is required to take a polygraph examination.
The most important decision is to select the right examiner. At Global Polygraph Solutions all our examiners are:
Members of the American Polygraph Association
Members of the British and European Polygraph Association – the largest Polygraph Association in the U.K. and Europe
Have at least 5 years' experience as a polygraph examiner
Have had their credentials checked and have been vetted to the highest level (including Government Developed Vetted, which is the most detailed and comprehensive form of security clearance in the UK government).
When booking a lie detector test you can request David Thompson, the founder of Global Polygraph Solutions with 30 years' experience as a senior detective, to conduct your examination.
The cost varies as it depends on a number of issues:
The type of test being conducted.
The location of the examination a
The time and date of the examination – weekends are more expensive
The number of examinees
The cost of a polygraph examination for a single diagnostic test in the London area is from £440.
The polygraph examination measures changes in your body that take place when you lie. These changes are principally controlled by the automated nervous system. This makes them more difficult to affect consciously, which therefore increases the accuracy of the lie detector test. The physiological reactions that are measured are changes in your electro dermal activity (sweat level), heart rate, blood pressure, breathing volume and breathing rate.
A number of factors need to be considered by a qualified polygraph examiner when determining if an individual is fit to take the lie detector test. These factors only effect fewer than 5% of people but are specific and therefore need to be discussed in person with your chosen examiner.
At Global Polygraph Solutions we only use American Polygraph Association-approved examination structures and protocols. The maximum number of questions you can have in a lie detector test is four, although we normally recommend not using more than three, as this make the polygraph examination process less stressful for the examinee.
"More" is not always better, and if you have a few good quality questions crafted in the correct way by a qualified examiner, they can often address the issues causing concern.
The questions need to be on similar issues and of similar gravitas; if this is not followed there is a risk that the accuracy of the test may be compromised.
If there are different topics that need to be resolved in a polygraph examination, such as relationship concerns as well as substance abuse, the optimum solution is to run two consecutive polygraph examinations on the same day.
At Global Polygraph Solutions we do not undertake any Polygraph Examinations to assist in organised criminality or any other on-going criminal activity.
This means:
Yes, we do undertake examinations to "find the truth" in cases of theft of property from an employer or family, historic sexual abuse and allegations of rape, etc.
But we do not undertake examinations for gangs trying to establish who has informed police about their activities or who has stolen or compromised a consignment of controlled drugs or stolen property or who has informed Police about illicit activity.
At Global Polygraph Solutions we are committed to giving you the most professional lie detector service possible. Research has indicated that homes often contain visual links to issues and physical elements that can distract the examinee, and so we recommend that you undertake the examination in an independent office or meeting room in your local area. If there are legitimate reasons why a polygraph examination needs to take place at your home, then this will be considered.
Yes, in a number of different arenas, principally to help inform their risk assessments. Legislation requires those convicted of serious sexual offences to take a polygraph examination as part of their conditions of parole. Government are considering legislating the use of lie detector examinations in determining the risks of convicted terrorists and perpetrators of domestic violence.
Polygraph examinations have been used for some time now by the United Kingdom intelligence agencies and police organisations to assist in determining the credibility of informants.
In the USA and Canada lie detector tests are widely used by the governments as a screening tool during employment procedures. The FBI, United States Border Force, Royal Canadian Mounted Police and most of their law enforcement agencies use the polygraph examination in their selection processes.
Yes – regrettably there are a number of fake people and organisations that purport to provide a professional lie detector service.
To avoid this, simply follow these straightforward steps to reduce the risks of falling victim to these individuals.
Check the credentials and accreditation of the academy at which your polygraph examiner qualified. The examiners at Global Polygraph Solutions qualified at the British Polygraph Academy, which is accredited by the British Accreditation Council (BAC) and the American Polygraph Association. The BAC accredits all universities and colleges in the United Kingdom.
Ensure that you lie detector examiner is a member of the American Polygraph Association. This is the global leading body for polygraph examinations. Its codes of ethics guide professional behaviour. If an examiner is not a member, it may be worth finding out why.
Is your lie detector examiner a member of the British and European Polygraph Association (B.E.P.A.) (the largest professional body for Polygraph Examiners in the United Kingdom and Europe) or another established and accredited association? If not, check that there are no underlying reasons for this.
If you have concerns about an examiner, call us and we'll try our best to provide objective advice. We do not want to see fraudulent examiners succeed and undermine the credibility of the lie detector process.
There are several.
It will allow alleged suspects to show that they were not involved in a particular activity.
A skilful examiner will often elicit admissions of complicity both before and after a lie detector test that would not likely have been made without the process.
In the event that an individual fails a polygraph examination and continues to deny involvement, the polygraph process helps you decide on where to focus future resources to build up a full picture of all alleged activity. Over 35 years' experience in interviewing has proven that a professionally conducted lie detector test is the most effective process for causing individuals to admit things they had historically lied about.
The polygraph examination process is both video and audio recorded. These records, and the polygraph examination charts, are however not released to you without a court order. This is in accordance with instructions from the American Polygraph Association; they are concerned that, if the records are released, an individual could upload the charts onto the Internet, and that this could be used by individuals to practice in an unethical way to try and beat the polygraph examination process.
The more relevant question is "Can you beat the polygraph examiner?" People have been trying to beat the lie detector test since it was implemented, including famous cases of CIA operatives returning from the USSR who have been compromised.
Numerous methodologies can be adopted as counter measures to try and pass a test while being deceptive.
A skilled examiner who is alert to these activities will let a deceiving examinee know that their behaviour will result in them not passing the lie detector test.
Our empathetic polygraph examiners will certainly put you at ease, but examinees will understandably be nervous. It is normal to be nervous for two reasons. For most people it will be the first time they're taking the test, which naturally makes this a more stressful situation. (Think of when you first took a driving test or undertook an educational examination.) The second reason is that the outcome of a lie detector test normally has significant consequences; people do not often pay for a test that means nothing to them. It is therefore normal that an examinee with this cognitive load – or concern about the consequences – will be apprehensive about the outcome. This does not have an impact on the result of the examination, but just changes the baseline measurements. It might be that an examinee's normal resting heart rate is 60 beats per minute but, because they are nervously starting an examination, the rate has increased to 80 beats per minute. The results of the examination are based on the difference in physiological reactions to consecutive "relevant and comparison" questions. The fact that the base rate has changed from 60 to 80 does therefore have no impact upon these results.
At Global Polygraph Solutions the polygraph examinations are all structured using American Polygraph Association-approved techniques that have been tested and validated. The exact structure depends on the issues to be resolved, but will have "relevant questions" next to "comparison questions". The examiner will carefully explain the concept of "comparison questions" to you, but these will relate to specific scenarios agreed on in advance; the examiner will, actually instruct you to tell a lie in order to measure your physiological reactions to the act of lying.
An example might be:
"In your whole life, have you ever told a lie to a family member?"
Answer, which needs to be untrue: "No."
The examiner will record your body's reactions to you telling this lie, and will then evaluate the physiological reactions to the "relevant questions" by comparing them with the physiological reactions to the lie told in response to the comparison question.
---